#
Microsoft Certification, Microsoft Training, Cisco Certification, MCSE Certification
Know when you want to attend training?
Online Student Experience – Live Virtual Training at CED Solutions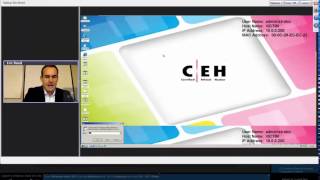 Live Virtual Training provides most of the experiences of being physically in the classroom. This is a hands-on, live instructor led class.
Save travel expenses and have the convenience of taking the course from your own home or office.
Courses Starting SOON!
Microsoft Official Course 20764:
Administering a SQL Database
Why choose CED Solutions for your IT certifications?
We want to help you be the best you can be in your technical role.
CED Solutions is #1 in Microsoft Certifications in North America.
Microsoft Gold Learning Partners are the only training providers that meet the Microsoft international standards of excellence.
CED Solutions instructors and staff provide the highest quality training experience available. We offer flexible training options such as on-site training which allows us to provide training at corporations, governmental agencies, and military units throughout the United States and Canada.
Come to the company trusted by many thousands of students each year, and sign up for classes and Boot Camps today. All Boot Camps include outstanding instruction, meals, and onsite exams.
Can't travel or you want to stay with your family or business. No problem! Stay in your own city and save the additional expenses of roundtrip airfare, lodging, transportation, and meals and receive the same great instruction live from our instructors in our Live Instructor-Led Online Boot Camps.
Financing for most of CED Solutions courses and boot camps is available through Sallie Mae, one of the largest providers of student financing. Co-borrowers can be utilized for the financing approval.
In addition, partial financing is available through CED Solutions for most courses. Minimum FICO scores must be met.
Microsoft SATV Training Vouchers and Cisco Learning Credits may also be used to pay for classes.
We take care of our students
Our students tell us every day how much they appreciate being with us and how well the courses are being taught. But don't just take our word for it, hear it straight from them.