#
Your complete directory of Florida candidates for Governor, United State Senator and Congress in the current election cycle. state political parties. the official state election office. and state news sources.
Florida voters looking for complete political coverage on the web should check out Politics1.
– Florida Times-Union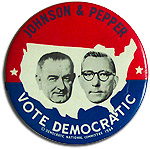 ELECTION CALENDAR:
Federal Candidate Filing Deadline: May 4, 2018
State Candidate Filing Deadline: June 22, 2018
State Primary: August 28, 2018
CANDIDATE DIRECTORY LEGEND:
Bold = Active Candidate
Italics = Potential Candidate
* = Incumbent
= Winner
(Incumbent Party Listed First)
This page was last updated on June 9, 2017
STATE CONSTITUTIONAL OFFICERS:
GOVERNOR:
[ Rick Scott (R)* – Term Limited in 2018. ]
David Adams (R) – Businessman '16 US Rep. Candidate
Don Baldauf (R) – Alarm Contractor '08/'10 US Rep. Candidate
Ronnie Bergeron (R) – State Fish Wildlife Commissioner, Real Estate Developer Rancher
Richard Corcoran (R) – State House Speaker, Attorney Navy Veteran
Ron DeSantis (R) – Congressman, Attorney Iraq War Veteran
Tim Devine (R) – Frequent Candidate
Mike Fernandez (R) – Health Care Executive, Investor, Philanthropist, Army Veteran GOP Donor
Usha Jain (R) – Physician '16 Orange County Commissioner Candidate
Jack Latvala (R) – State Sen. Publisher
Bruce Nathan (R) – Physical Therapist, Army Veteran '16 US Sen. Candidate
Adam Putnam (R) – State Agriculture Commissioner, Ex-Congressman, Ex-State Rep. Agribusinessman
Angel Rivera (R) – Businessman
Bob White (R) – Businessman GOP Activist
Lucretia Fordyce (D)
Andrew Gillum (D) – Tallahassee Mayor Ex-Tallahassee City Commissioner
Gwen Graham (D) – Ex-Congresswoman, Attorney Daughter of Ex-US Sen. Bob Graham
Jeff Greene (D) – Businessman, '10 US Sen. Candidate '82 US Rep. Candidate
Chris King (D) – Real Estate Executive Attorney
Phillip Levine (D/Independent) – Miami Beach Mayor Businessman
Louis McClanahan III (D)
John Morgan (D) – Attorney Marijuana Legalization Activist
Kathy Rundle (D) – Miami-Dade County State Attorney
Patrick Murphy (D) – Ex-Congressman, Accountant '16 US Sen. Nominee
Daniel Zutler (Constitution) – Businessman, Army Veteran '16 Presidential Candidate
Randy Wiseman (Libertarian) – Ex-Lake County School Board Member Gymnastics School Owner
Kyle KC Gibson (NPA) – Pastor '14 Candidate
Tony Knox (NPA) – Shoeshine Stand Owner
Next State Constitutional Officer Elections in 2018.

LIEUTENANT GOVERNOR:
(Note: Governor nominees select Lt. Governor runningmates and run as a ticket after the primary.)
Carlos Lopez-Cantera (R)*
ATTORNEY GENERAL:
[ Pam Bondi (R)* – Term-Limited in 2018. ]
Rob Bradley (R) – State Sen. & Attorney
Ron DeSantis (R) – Congressman, Attorney Iraq War Veteran
Jay Fant (R) – State Rep. Banker & Attorney
Ashley Moody (R) – Ex-Circuit Judge & Attorney
Joe Negron (R) – State Senate President, Ex-State Rep. Attorney '06 US Rep. Nominee
Tom Rooney (R) – Congressman, Attorney & Army Veteran
Dana Young (R) – State Rep. & Attorney
Mitchell Berger (D) – Attorney & Democratic Fundraiser
Jack Seiler (D) – Fort Lauderdale Mayor, Ex-State Rep. Ex-Wilton Manors Mayor Attorney
Ryan Torrens (D) – Attorney
Bill Wohlsifer (Libertarian) – Attorney '14 Nominee
CHIEF FINANCIAL OFFICER (CFO):
[ Jeff Atwater (R)* – Retring in 2018. ]
Lenny Curry (R) – Jacksonville Mayor, Ex-State GOP Chair, Accountant & Businessman
Mike Haridopolos (R) – Ex-State Senate President, Ex-State Rep. Ex-College Instructor
Carlos Lopez-Cantera (R) – Lt. Governor, Ex-House Majority Leader Ex-Miami-Dade Property Appraiser
Pat Neal (R) – Ex-State Sen. Ex-State Rep. Ex-Christian Coalition State Chair & Real Estate Developer
Bob Buckhorn (D) – Tampa Mayor Ex-Tampa City Councilman
Jeremy Ring (D) – Ex-State Sen. Investor Ex-Internet Executive

STATE AGRICULTURE COMMISSIONER:
[ Adam Putnam (R)* – Candidate for Governor in 2018. ]
Matt Caldwell (R) – State Rep. & Real Estate Appraiser
Denise Grimsley (R) – State Sen. Ex-State Rep. Citrus Grower, Hospital Administrator & Nurse
Paul Paulson (R) – Real Estate Executive, GOP Activist & '15 Orlando Mayor Candidate
Michael Christine (D) – Recent Law School Graduate
Richard Dembinsky (NPA) – Engineer Frequent Candidate

District 16:
Vern Buchanan (R)* – (Campaign Site )
Andrew Smyth (R) – Laboratory Manager
Calen Cristiani (D) – Political Organizer, Ex-Circus Performer & Democratic Activist
Eric Allen (Green) – Audit Manager & Ex-Democrat
Sean Canfield (NPA)

District 18:
Brian Mast (R)* – (Campaign Site )
Jonathan Chane (D) – Attorney '16 Candidate
Pam Keith (D) – Attorney, Navy Veteran '16 US Sen. Candidate
Corinna Robinson (D) – Retired Army Officer, Iraq War Veteran '14 Nom. in South Dakota


District 27:
[ Ileana Ros-Lehtinen (R)* – Retiring in 2018. ]
Bruno Barreiro (R) – Miami-Dade County Commissioner Ex-State Rep.
Jeb Bush Jr. (R) – Private Equity Firm Executive Son of Ex-Gov Jeb Bush
Art Estopinan (R) – Lobbyst Ex-Congressional Aide
Carlos Lopez-Cantera (R) – Lt. Governor, Ex-House Majority Leader Ex-Miami-Dade County Property Appraiser
Ed MacDougall (R) – Ex-Cutler Bay Mayor, Businessman, Ex-Police Officer, Vietnam War Veteran '14 Candidate
Ana Navarro (R) – GOP Political Consultant TV News Pundit
Jeanette Nunez (R) – State Rep. Health Care Executive
Maria Peiro (R) – Educator, Trump Campaign Activist & '16 Candidate
Raquel Regalado (R) – Ex-Miami-Dade County School Board Member, Attorney Radio Show Host
Juan Zapata (R) – Ex-Miami-Dade County Commissioner, Ex-State Rep. & Consultant
Francisco Cerezo (D) – Attorney
Mary Barzee Flores (D) – Ex-Circuit Judge & Attorney
Matt Haggman (D) – Non-Profit Group Executive Ex-Journalist
Michael Hepburn (D) – College Academic Advisor
Daniella Levine Cava (D) – Miami-Dade County Commissioner & Attorney
Jimmy Morales (D) – Miami Beach City Manager, Ex-Miami-Dade County Commissioner Attorney
Christopher Miller (D)
Mark Person (D)
David Richardson (D) – State Rep. Accountant Business Consultant
Jose Javier Rodriguez (D) – State Sen. Ex-State Rep. Attorney
Kristen Rosen Gonzalez (D) – Miami Beach City Commissioner College Professor
Ken Russell (D) – Miami City Commissioner Businessman
Marc Sarnoff (D) – Ex-Miami City Commissioner Attorney
Xavier Suarez (NPA) – Miami-Dade County Commissioner, Ex-Miami Mayor & Attorney
STATE POLITICAL PARTIES:

STATE ELECTION OFFICE:
STATE NEWS SOURCES: